I've been working on an absolute stack of stuff for my Etsy shop and will post some pictures when done. In the meantime here are some new, some old pictures of my fantastically pink bathroom. The original post and story about the bathroom is over here.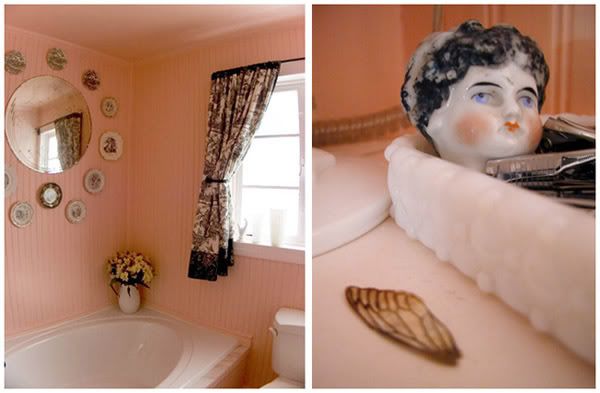 The doll head was found by a fellow gardener in a community garden in New Orleans we both had plots in. I traded all the old clay and glass marbles I had found in my plot for her! That was a good trade.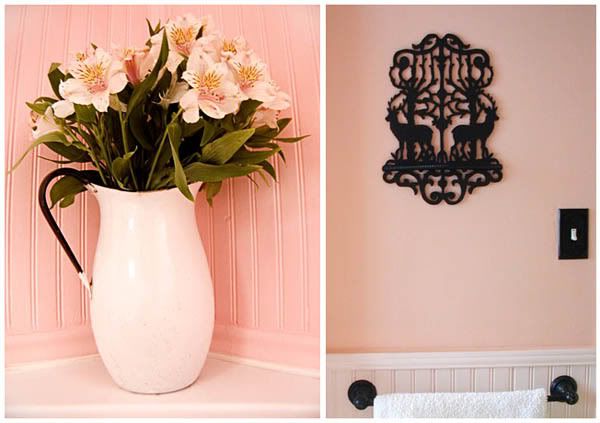 The wooden shelf is a relatively new find from a lovely place here in Austin that I try to avoid at all costs. Cost being the keyword there – I can't get out of there without some thing. Things, really. The shelf was made in 1962 by F.S. Crofford in Washtucna, Washington. I did a horrible thing and painted it black (I also glued it back together which is not so horrible), but it was orangey plywood.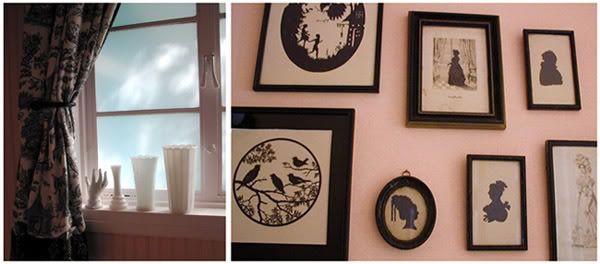 A few silhouettes – there are more for later.